SOVIC TEAM

Recruitment 2023-24
Interested students are asked to read the mentioned duties/responsibilities and choose their preferable post. The aspirants have to first register via the given link below in STEP 1 and then submit the assignments mentioned in STEP 2 to successfully complete their application process of recruitment. The screening will be followed by a telephonic or video interview as per the requirement.
Registration starts 15th July, 2023

Submission of the assignments last date - 24th July, 2023

Interview - 25th - 30th July

Announcement of Selected Candidates - 31st July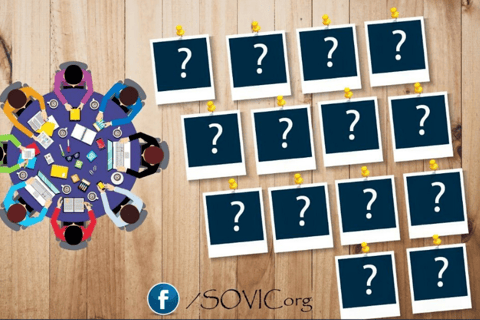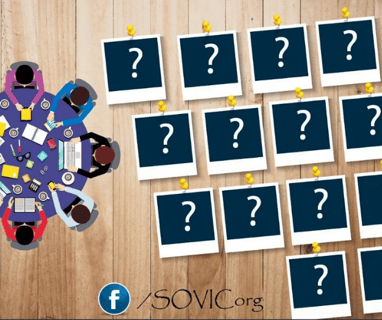 The new session brings in new buds. So here we are, recruiting the team 2023-24 of SOVIC starting off in the hope of a new dynamic team who will work along to carry on SOVIC's legacy with new and better enthusiasm. Let's have fresh ideas brewed.
The Roles and Responsibilities of the Executive Team
Read about the posts and responsibilities for the team of 2023-24
Fill up the application here to register for the SOVIC team 2023-24 recruitment
After filling out the registration form, submit the following assignments to aecsovic@gmail.com with the subject: Assignment for 2023-24 Recruitment - [YOUR NAME]
Submit the tasks and assignments by 24th July, 2023. For queries call +91 84040 94703
Give details of your work experience and skill sets (you could provide a brief overview of your previous roles, the NGOs you worked for, any involvement in social events, your responsibilities, as well as any notable achievements or awards received within 100 words)


Suggest new ideas for Genesis (Sovic's upcoming social summit) that you would like to see happen. You could think about ways to improve the existing events or develop new activities. You could also focus on ways to reach a wider audience or increase engagement. (Three ideas minimum)


Please share ideas (one or two) for the community development project of SOVIC along with a detailed action plan. Your submission should include a concept note outlining the project's purpose, as well as a strategy/action plan for its implementation within 500 words.

Invite all your friends to like the Facebook page of SOVIC (https://www.facebook.com/SOVICorg). Share the screenshot after inviting showing the "invited all" list.
As a part of our selection process, we seek assignments from the aspirants, and you are one of them! Keep in mind that there are no 'right or wrong answers'. These assignments are designed to gauge your skills and give us an idea of how you approach tasks relevant to the roles. Submit the assignments by email and add attachments wherever required. The last date to submit the assignment is 24th July, 2023. If you have questions or need to clarify things related to the assignments please do not hesitate to reach us at +91 84040 94703 / +91 91011 20796